Steel Ladle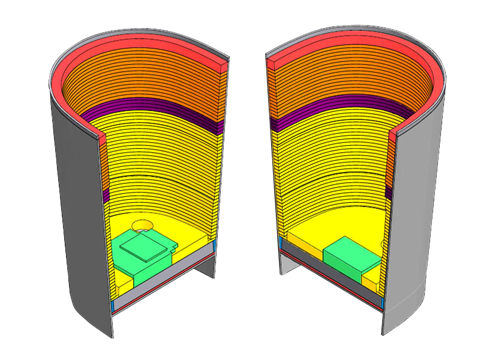 Steel Ladles and Refractory Products
Steel companies need high-quality refractory solutions that achieve maximum productivity at the lowest cost.
Ladle refractory construction
are customized to each factory working conditions to optimize the life and yield of the refractory. Resco Products provides unique refractory solutions for each customer.
Resco provides the whole solution for the safety lining and working lining: bottom, sidewall & slag line. Resco will recommend the best castable, brick, mortar, plastic/ram, and shotcrete/pump cast solution for your ladle. Are your current refractories the best for your operation? Is it time to upgrade your ladle refractory lining?
Resco Products ladle representative evaluates the conditions in which your ladles operate and any stress points within the ladle. Resco will also evaluate all aspects of the ladle zones. The ladle zones are the working bottom, impact zone bottom, impact zone wall, sidewall, transition, slag line, and ladle lip.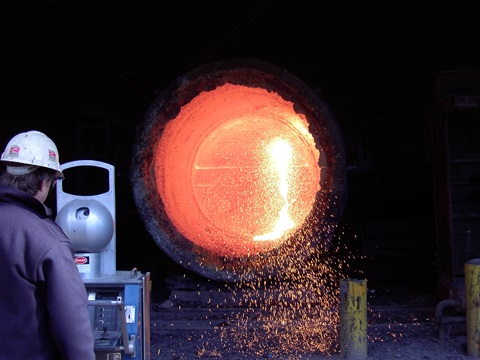 Resco Products has the experience of selecting the right type of refractory materials. Ladle linings designed such as iron charging ladles, torpedo cars, transfer ladles, and more. Are you having issues with your ladles, contact us and Resco can help you solve/avoid problems.
All our steel refractory products are domestically produced allowing Resco to have shorter lead times. Listed below are some of Resco's product groups.
Burned Basic Brick
Basic Monolithics
High fired alumina brick
Dolomite brick
Dolomite specialties
High alumina brick
Wet mortars
Castable plastics
Gun Mixes
Common products utilized in steel ladles consist of AMG90, AMG95, Nuline 10MFX, and Vibrocast 75. Our semi-universal ladle brick is the solution for you.