Kiln Furniture
Resco manufactures a variety of kiln furniture at our Greensboro, NC facility: plates, setters, batts, saggers, rings, disks and more in the range of cordierite and mullite. These compositions are suitable for multiple high temperature industries including ceramics, pigments, chemicals, powder metals, and other heat intensive applications. Cordierite is a commonly selected material for kiln furniture due to its outstanding thermal shock resistance and competitive price point. Resco continuously updates and fine tunes our mixes to create the most optimal products in a variety of shapes and applications.
Types of Kiln Furniture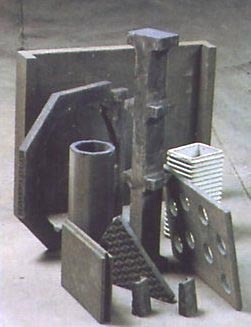 From rings and discs to saggers and burner nozzles, Resco supplies a complete line of kiln furniture products. Whether domestically produced cordierite or silicon carbide supplied by one of our trusted partners, Resco can provide a quality part to suit your needs.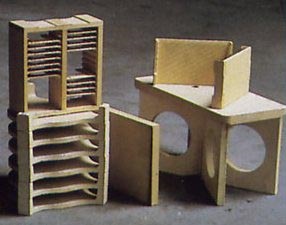 Typical kiln furniture products sold by Resco Products include Niterm 500, SiC term 880, Col 20. KC Mix and Rescocast 3-20R are cement based castables specifically designed for use on kiln cars. Uniform 50CT developed for pre-cast kiln car shapes. This mix is suitable for brick kiln car decks, corners or any other complex kiln car shape applications.
To learn more about Resco furniture, check out our Product Data Sheets.